Posted by

Fred Steiner

on

Thursday, May 26, 2016
The Inn at ONU introduces its sensational salads 2016 menu to Icon viewers. The menu (shown above) is also available as a printer-friendly attachment. It is also found on the Icon's menu page, by clicking here.
The Inn offers six salads:
• Mediterranean
• Southwest Chicken
• Strawberry - Avocado
• Shrimp-Avocado and Roasted Corn
• Chicken Pizzazz
• Honey Orange Grilled Chicken Salad
Each salad as several add-on options.
CLICK HERE for the Inn's website
The Inn at Ohio Northern University
401 W. College Ave.
Ada, Ohio 45810
866-713-4513 or 419-772-2500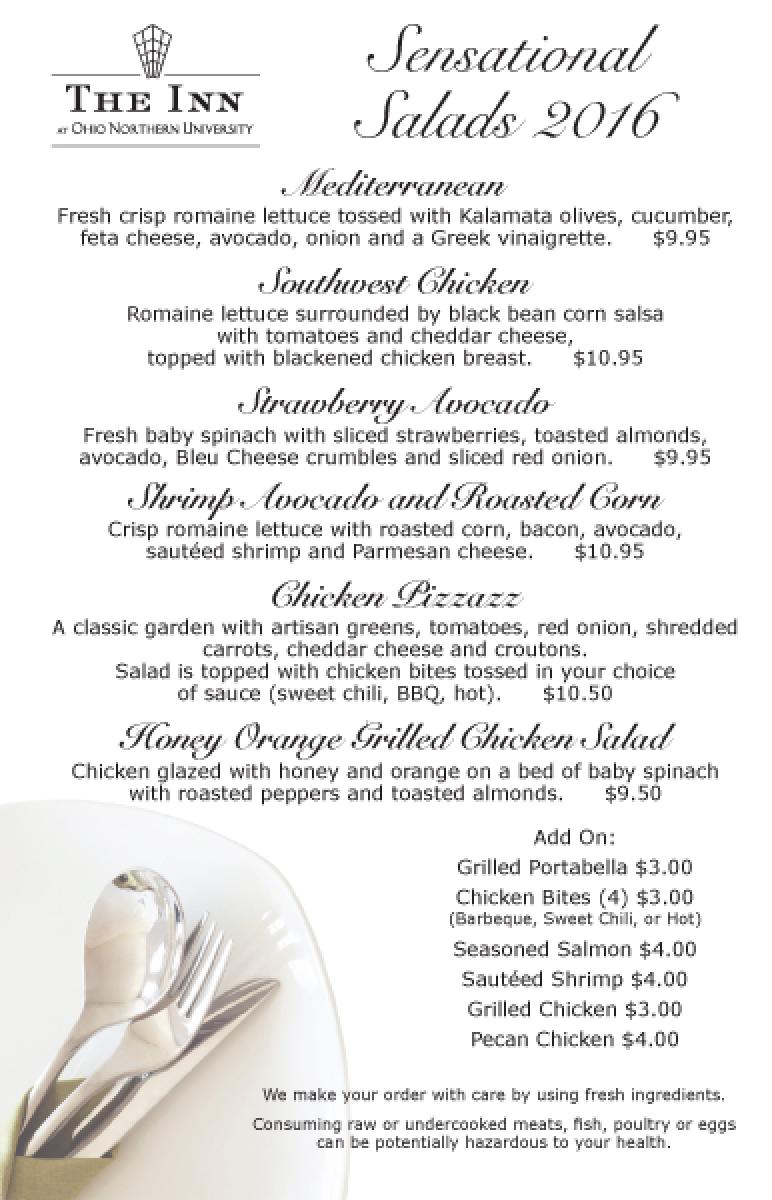 »