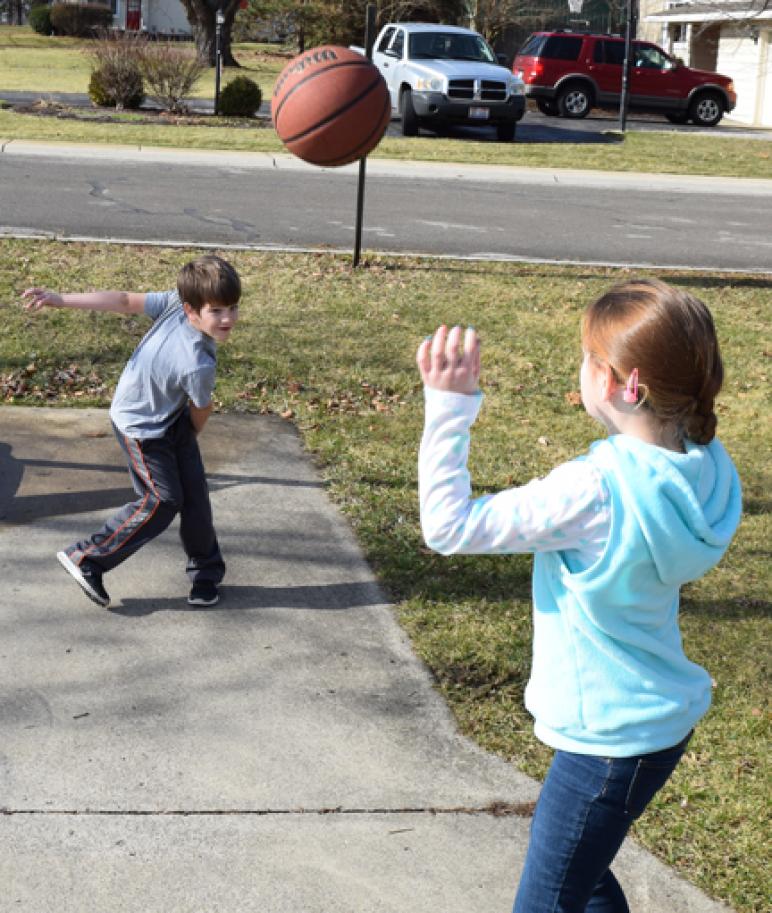 Kace and Samaria Williams might be building snowmen, since it's January. But with 64 degree on this winter Sunday afternoon its a good time for outdoor basketball. More outdoor photos are below. (Monty Siekerman photos)

Click here to view more photos.
History lesson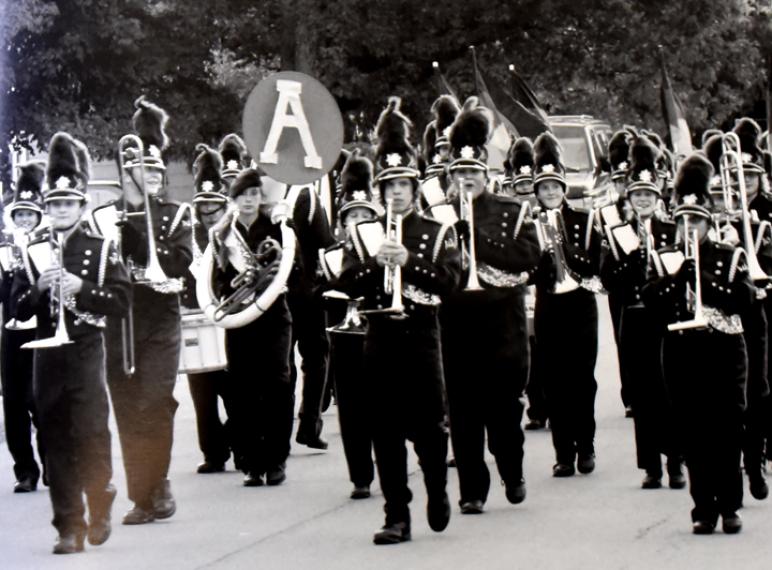 It's a tough call to say this is a "historic" Ada photo, since it's only 10 years old. Even so, it's an interesting photo...
read more
Stories Recently Posted
When Vicki Mills says she has winter music classes for all ages, she means it. Her Winter Warm-up! sessions begin in early February. Classes are avilable for toddlers through adults from keyboard to voice.

Here's the list of class opportunities:

CHECK OUT OUR PHOTOS AT THE BOTTOM -

Spring is in the air...or is it Summer?

Sunday's high was 64 degrees, besting the all time record by four degrees. Record low for Jan. 22 is minus 9 in Ada.

Ohio Northern University faculty members Boyd Rorabaugh, Ph.D., and Phillip Zoladz, Ph.D., have received a grant from the National Institutes of Health (NIH) to study the impact of chronic psychological stress on the heart.

Amy Eddings, cochair of the "Made in Ada Wilson Football Festival," stands by a Festival banner that hangs at Easter House Bed and Breakfast, 508 N. Main.

Stoney J. Shough, 48, died on Friday, Jan. 13, 2017, at his residence in Lima.

He was born on Aug. 29, 1968 in Kenton, Ohio, to Rocky E. and Rhonda (Stephenson) Shough. His father preceded him in death and his mother and step father, Chalmer and Rhonda Rowe survive in Alger.

The Master Gardeners Volunteers of Allen, Hardin and Hancock counties will
offer the Master Gardener Volunteer training program at the OSU-Lima
Campus this spring.

Here's the Ada school honor roll for the second nine-week grading period.

Fourth Grade

Liberty National Bank, Main Street, Ada, invites Icon viewers to a "soup"er Bowl Party.

It's from 10 a.m. to 3 p.m., Friday, Jan. 27, in the bank. Employees will bring in their favorite soupts for you to enjoy.

It's free and open to the public.

There's a new bear in town. The only way you'll get one is if your parents or caregivers take you to Bluffton Pediatrics as a patient.

Ada business owner Tom Dotson of Tommy Tire, teamed up with Beth Bish of Bluffton Pediatrics in the project.