Posted by

Fred Steiner

on

Monday, August 14, 2017
Here are more Farmers and Merchants' Picnic photos by Monty Siekerman.
• Click here for our photos posted Sunday
• Is this Wonder Woman, or, perhaps, 6-year-old Nora Dyer?
• Two pretty ladies and a spider. What is their hometown?  "We are from a land far, far away."
• Meet Samuel L. Clemens and his wife, Olivia. Clemens was handing out $2 bills, Series 1863, minted in Hannibal, Mo., with his picture on it. From the $2 note, a recipient see the distinctive picture of Mark Twain, Clemens' pen name. Twain (1835-1910) has been called the Father of American Literature and Greatest American Humorist for his books about Tom Sawyer and Huckleberry Finn. In this life, Olivia is better known as Karen Oswald, Findlay, and Clemens/Twain as Eric Rotsinger of near Van Wert.
TOMORROW - KEN COLLINS PHOTOS AND LOTS OF PARADE PHOTOS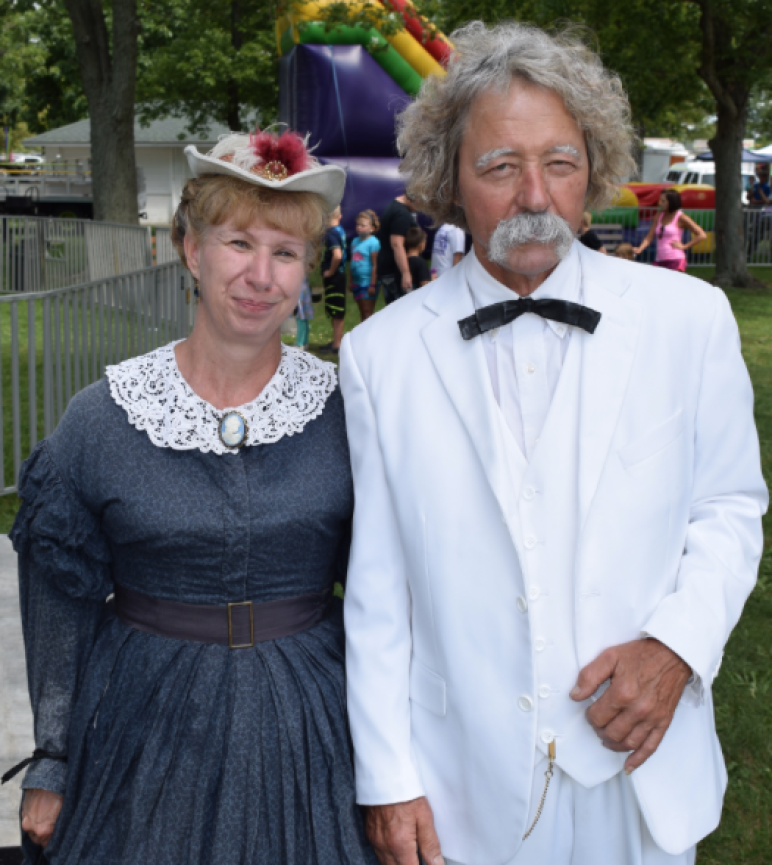 »