Posted by

Fred Steiner

on

Monday, March 30, 2020
William Howard Taft, 27th president of the United States, was invited to Ada, and accepted the invitation. The visit was during his term as president from 1909 to 1913.
This photo post card from the Ada Public Library shows the horse-drawn carriage with the president and Ada dignitaries upon his arrival in Ada at the Pennsylvania Railroad depot.
The flip side of the post card shows a message from Ada to Mr. J.J. Motter of Xenia.
It reads:
Just a word to thank Mrs. Motter and you for entertaining me so royally - and I fogot to include George - He was the chief attraction. Arrived home o.k. and found family well.
Thank you again and be sure to call on us when you come to Ada.
(Signature)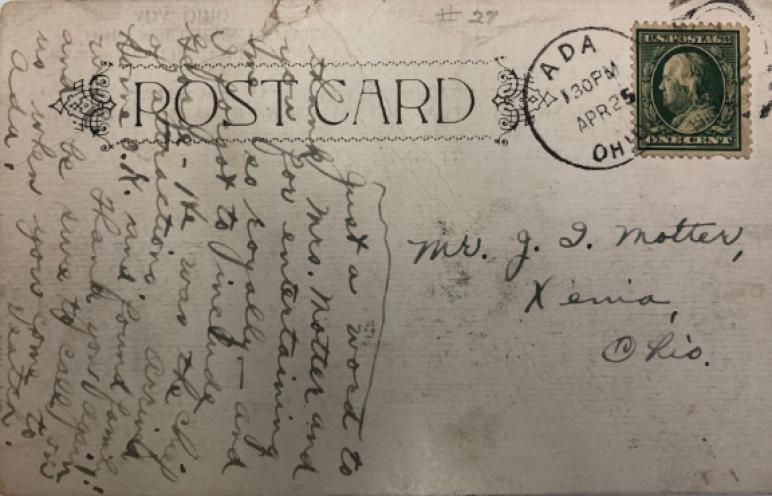 »