Posted by

Staff

on

Thursday, May 18, 2023
By Paula Scott
On Tuesday, May 16, Wilson Sporting Goods Co. hosted a groundbreaking ceremony to celebrate the construction of an expanded factory in Ada adjacent to the existing factory at Highland and Liberty streets. General Manager Kevin Murphy of Wilson Team Sports and Andy Wentling, Plant Manager of the Wilson Football Factory welcomed community representatives and media from across Ohio to learn about ways Wilson will "deepen its roots [in Ada] with a new facility more than double in size of the current plant."
CONTINUES WITH ADDITIONAL PHOTOS
The company is the official ball supplier of both the National Football League and the National Basketball Association. It is best known for making the genuine leather Duke football, the NFL's game ball. The plant also conducts product testing, ball customization and the Wilson game-ready product break-in process.
The new plant is expected to open in summer 2024, allowing the company to improve the assembly layout, which Wentling describes as "spaghetti-like" currently and that will be U-shaped in the future. It will also enable the operation to make more products including NBA basketballs.
In the presentation (video HERE), Wentling emphasized all the effort that went into making the new plant a reality. The planning process took some four years, during which the company purchased additional commercial and residential lots.
The company has 156 employees at this time and expects to add another 20-30 in the next three years. Murphy explained that the expansion is happening in Ada because of the existing company culture and workforce. He noted that the company holds many patents and that the designs and processes developed by Wilson are key to its successes in professional and collegiate sports. Murphy summarized, "the institutional knowledge here can't be replicated."
Asked about the new facility from an employee perspective, Wentling noted that it will be air-conditioned and in general be a safer, healthier place to work. While there are many reasons to be nostalgic about the history of the plant, it is simply bursting at the seams and lacks some important 21st-century advances.
Plant expansion will allow the company to meet demands for Wilson footballs and to expand into other sports. Currently, the Ada plant makes 500-600 thousand footballs each year; the new goal is to make 1 million. There are three main football products, the Duke, GST and Omega, which are then customized for teams, events and retail.
Game basketballs are currently manufactured elsewhere, then processed in Ada. In the future, local engineers will be working on basketball testing and innovation.
News and sports media coverage and Wilson promotions have introduced American television and media viewers to the Wilson Football Factory preparations for the Super Bowl. Wilson has partnered with the NFL for more than 80 years and has been part of every Super Bowl. 
As a result, people come to Ada wanting to see the factory and purchase its products. This has only been possible on a small, casual basis. The new facility will provide formal tours and have a retail shop, tapping into the potential to make the plant and village a destination for visitors.
Following the ceremony, guests were invited on a tour of the factory as pictutred below.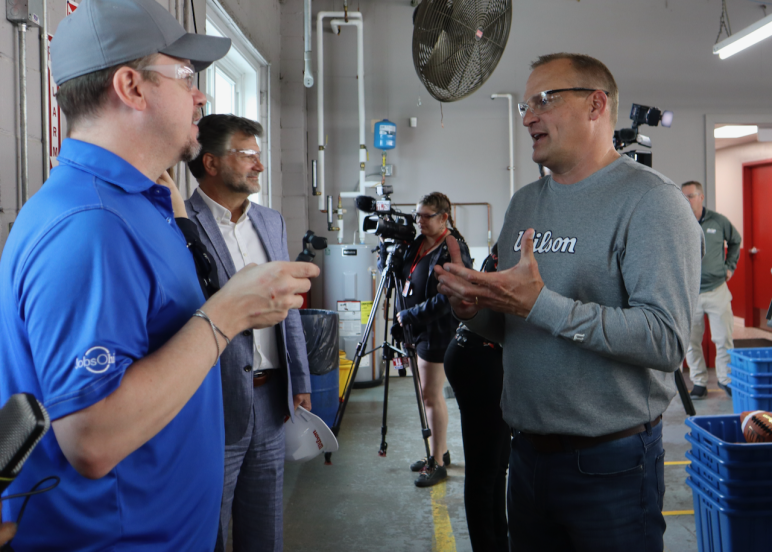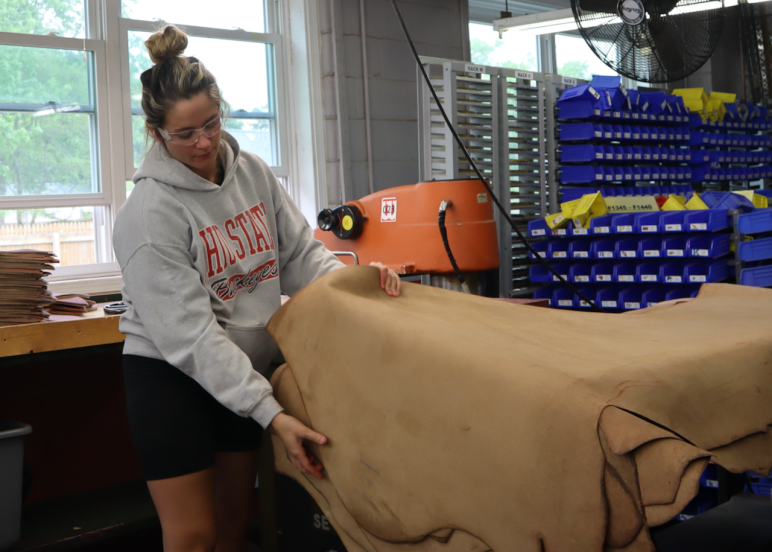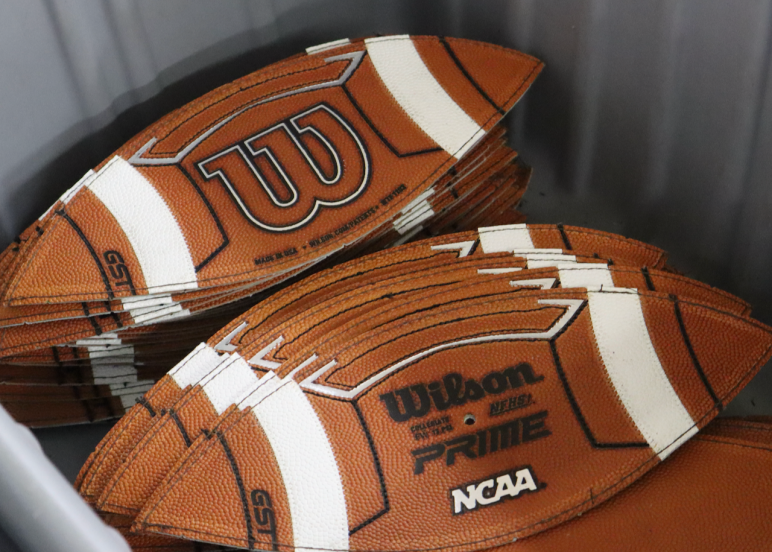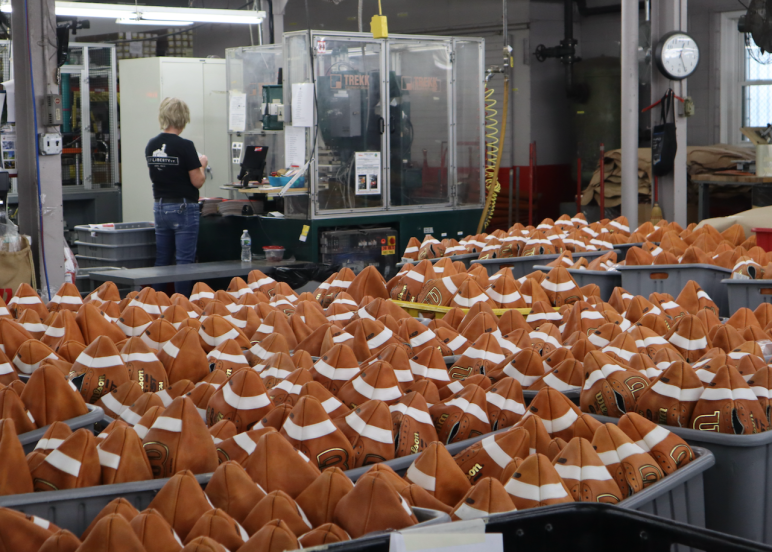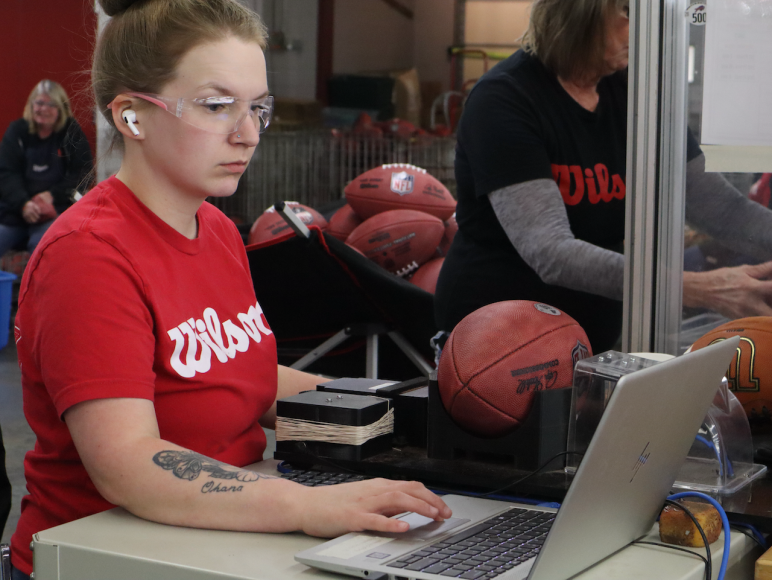 »