Posted by

Paula Scott

on

Monday, January 23, 2023
By Paula Scott
The Ada Schools auditorium is typically filled with music or voices during public events. On January 20, moments of quiet were among the most dramatic, as the ten finalists in the Ada Exempted Village Schools spelling bee concentrated before saying the spelling of a word.
The quiet was in stark contrast to the excitement that filled the room when classes first filed in and began cheering for their representatives. Principal and emcee Dan Lee established the guidelines for good sportsmanship, which included absolute silence while spellers were at work. Cheers erupted with every correct spelling.
Pronouncer Lyn Davis provided each word, noting if it was a homonym and could be confused with another word. Spellers then repeated the word, spelled the word, and again repeated the word. Spellers could ask for a definition.
After a few rounds, the words became more difficult and incorrect spellings began to empty the chairs on the stage. The first word to be spelled incorrectly was "reenactment." Other words spelled correctly were "subsidence," "tenets," "intubated" and "seminary." Not words in everyday usage by 4th-8th graders.
The final words spelled correctly for first place in the competition were "blasphemous" and "preternaturally." At this point, the student audience went wild. "Wow, right? A great competition. These students are the best of the best," responded Mr. Lee.
The new Ada Schools spelling champion was 4th grader Joseph Gargac. Second place went to 7th grader Grady Morgan and third place went to 7th grader Maeby Alger. Participants received certificates and the top three finishers received medals.
Spelling Bee Pronouncer: Lyn Davis
Judges: Tim Closson and Gwen Jochims
Spelling Bee Finalists:
4th Grade: Joseph Gargac, Beckett Sleesman
5th Grade: Josie Stoll, Maeve Ulrey
6th Grade: Laylyn Geiger, Reid Preston
7th Grade: Maeby Alger, Grady Morgan
8th Grade - Chase Jarrett, Tim Chrissobolis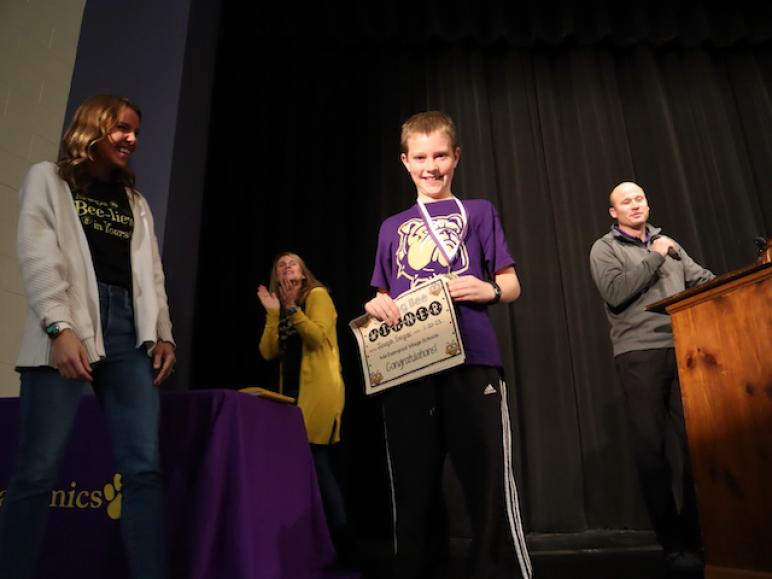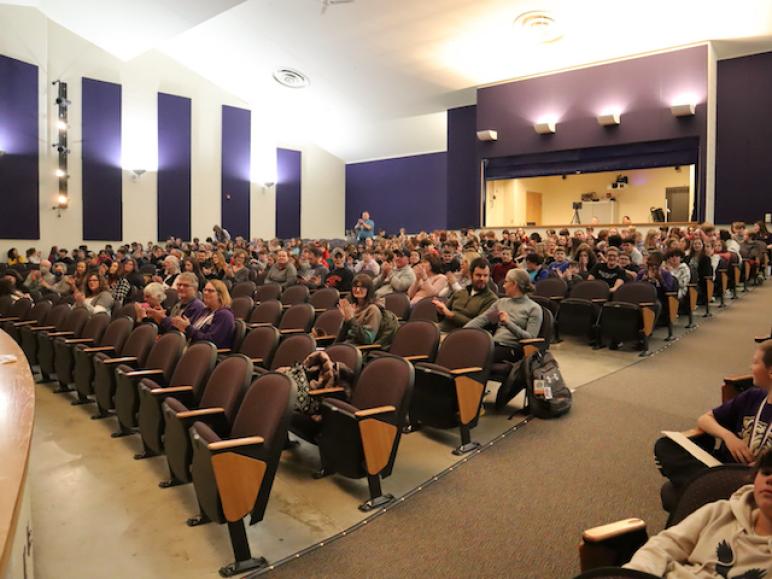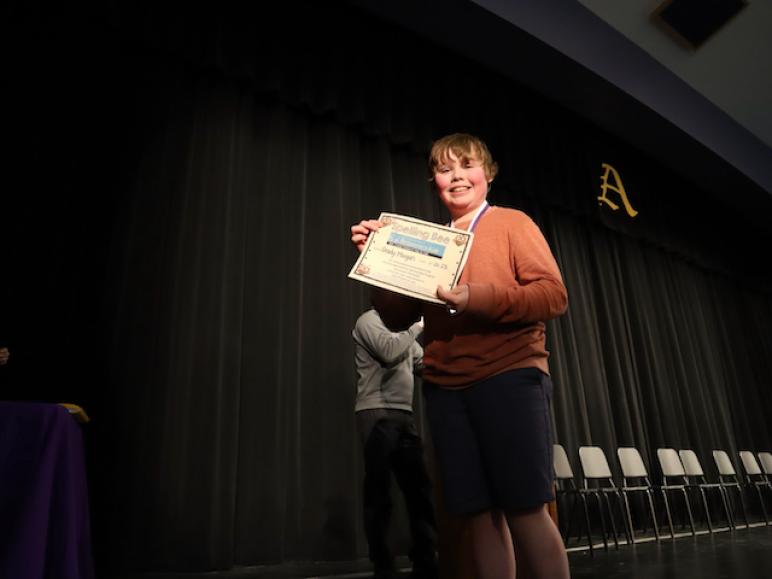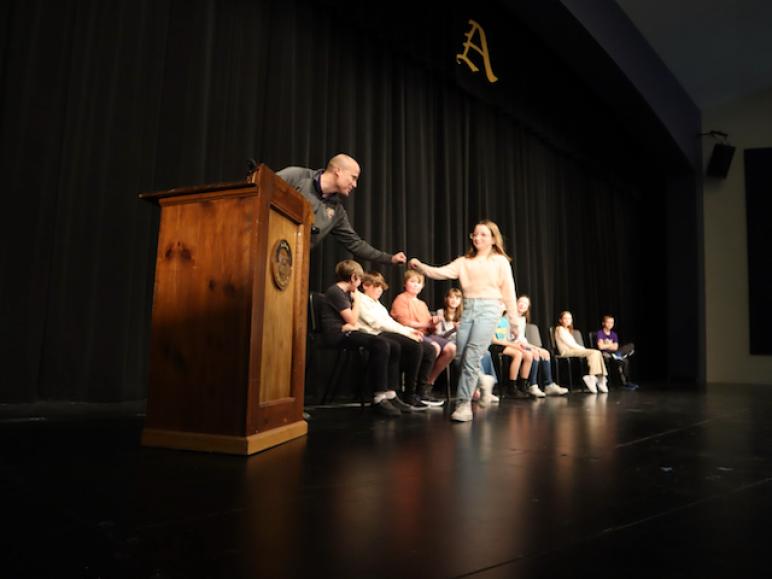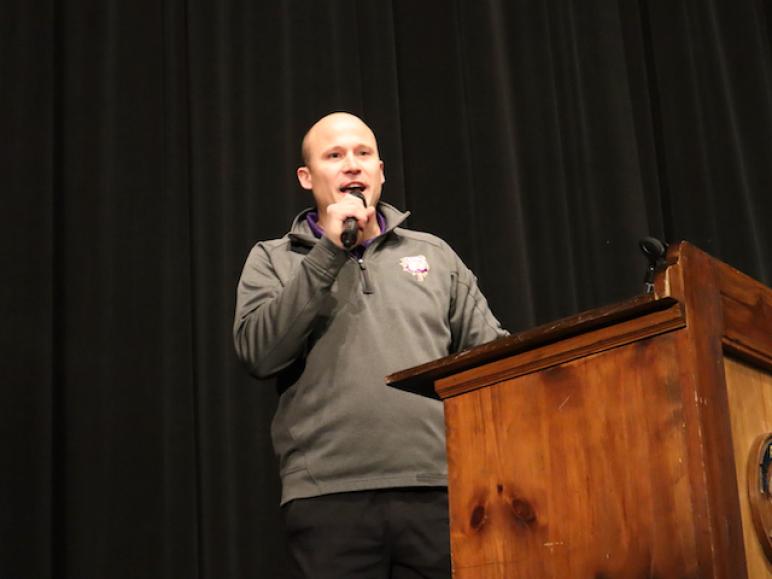 »